Zersen News and Tidbits

Daria Zersen, artist and graphic designer
A young female Polish artist by the name of Daria Wachowicz was interested in creating a professional name by which she could be known worldwide. She played with letters and finally created the name "Zersen." She was shocked to discover that there is a real family with this name. If you want to check out her art, go to dariazersen.com
---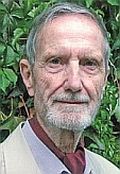 Important names in the news
On Nov. 2, 2006, Dr. Detlev von Zerssen received the Gold Kraepelin Award, the most distinguished award given for psychiatric work in the Federal Republic of Germany. The award is recognized internationally as one of the most esteemed awards in the field of medicine. von Zerssen's research focused on the causes of psychic illness. He is a pioneer in the field of sleep research, biological rhythms, and Psychoneuroendocrinology (the clinical study of hormone fluctuations and their relationship to human behavior and psychiatric illness). Dr. von Zerssen and his wife live in Starnberg, Germany.
---
Keeping the World Going
Karin Stoltmann-Zersen is the Assistant to Hartmut Schauerte, the Secretary for Commerce and Industry in the German Government. Her office is in the Bundestag (Parliament) building in Berlin. She is married to Bernd Stoltmann and is a brother of Juergen Zersen of Hanover.
---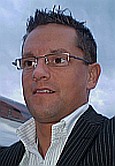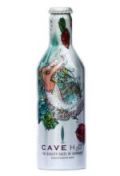 Move Over Perrier
Water Sommelier Jerk Riese from the famous First Floor Restaurant in the Berlin Palace Hotel tips off his customers to his favorite drinking water, Cave H2O.
The water comes from the caves under the Hohenstein at the village of Zersen. The water owes it character and purity to a network of caves which for thousands of years has bubbled to the surface providing a water that is fresh and additive free
---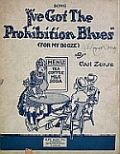 Got The Blues?
Check out this blues melody from 1919 (the year Prohibition was introduced in the U.S.) written by Carl Zerse (no "n") and published by Elite Publishing in St. Louis: "I've Got the Prohibition Blues for my Booze." Research is being done on the name to see if we're related. Carl Zerse was located in the 1920 US Census living in St. Louis, MO. He was 28 years old and living with his parents (Otto Zerse). His grandfather was born in Germany.
"I've Got the Prohibition Blues for my Booze" (Link to lyrics)
---